Bringing Back the Coziness to Your Home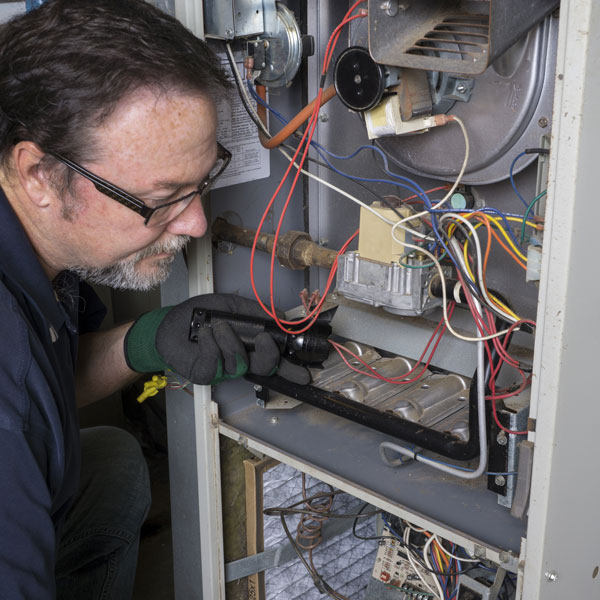 Picture this: Deep in winter's embrace, and suddenly, your heater decides to take a hiatus. The creeping cold can be unnerving. Fear not, for our trusted team is merely a call away, committed to reinstating the coziness your home rightly needs.
Our seasoned technicians are on standby, armed with the expertise to tackle an array of heater problems, guaranteeing you warmth and comfort even in the coldest spells.
Is It Time to Repair Your Heater?
A completely malfunctioning heater is unmistakably an issue. However, differentiating between minor hiccups and substantial problems can be trickier. Many homeowners find themselves torn between fixing their existing heater or opting for a brand-new system.
While individual scenarios may vary, think of a repair if:
Age of the Device: Heaters have a typical shelf life. If yours is younger than 15 years and encounters issues, repairing might prove more economical than replacing.
Infrequent Issues: Occasional hitches in your heater might simply call for some professional care. Routine check-ups can help keep such random troubles in check.
Cost Evaluation: If the repair expenses are considerably less than half the price of a new heater, it's often wise to fix, particularly if the heater still promises several functioning years.
Performance: Uneven heating or a decline in efficiency, when the heater isn't particularly old, might just signal a need for an expert's touch.
Rekindle Your Home's Warm Ambience
Choosing prompt heater repairs offers numerous advantages:
Unwavering Comfort: Say goodbye to unpredicted cold snaps. Your home stays consistently cozy.
Optimized Efficiency: Swift repairs can enhance your heater's performance, possibly translating to savings on your energy expenses.
Prolonged Durability: Periodic maintenance and immediate repairs can prolong your heater's life, ensuring you get the most out of your investment.
Ready for a Warmer Tomorrow?
Don't let winter's chills dampen your spirits. Reach out to us now, and we'll guarantee that your residence remains the snug sanctuary you treasure, irrespective of the icy winds outside!
Contact us today at:
Bates Heating and Air
1423 N Plaza Dr, Granbury, TX 76048
(817) 894-5884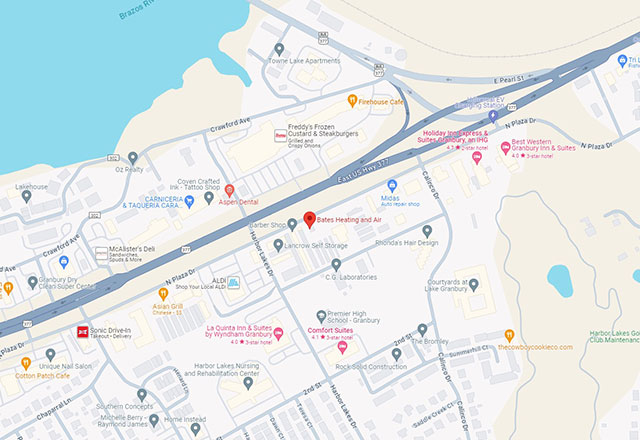 Location of Bates Heating and Air