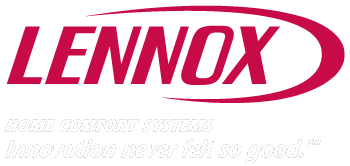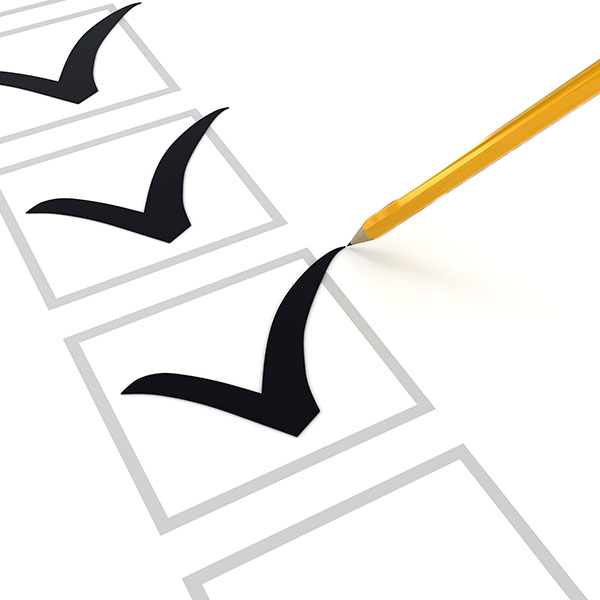 At Bates Heating and Air we strive for 100% satisfaction in everything we do. We value your opinion and invite you to tell us and others about your experience with us. Please take a few moments to tell us what you think by leaving us a review here on our website or on any of these popular review sites or social networks.
Read what other customers have said about us.

All trademarks or brands on this page are registered by their respective owner and are not affiliated with our company, nor do they endorse or sponsor our products or services.
Reviews of
Bates Heating and Air
(Based on 36 rated reviews)
15-Sep-2020
Product or service reviewed: Condenser fan motor on Ais Conditioner
I sent pictures of the model and fan motor at their request. Technician arrived with the correct fan motor and we had air conditioning. I had the condenser fan motor go out yesterday evening. Bates Heating and Air was able to come out this morning, and replace it. Friendly and responsible.
17-Jul-2020
Product or service reviewed: Service on hvac system
Fantastic service, quick, price right & honest
Maribeth kramer
Granbury, texas
16-Jul-2020
Product or service reviewed: Diagnosis and repair estimate
A storm knocked out my air. I called this company and the owner said all his techs were out. I explained I was pretty desperate since I am 76 and have a heart condition. He came out himself within 45 minutes and diagnosed that it had been hit by lightening and needed a new compressor. Since it would be an insurance claim and would take time for an adjuster to come our to verify and do paper work and a check, he left and came back an hour later with a temporary window unit to put in a window. He saved me from having to go to a motel or leave my house. He was just super nice and a great person to deal with. His estimate was correct according to the adjuster and his price very reasonable for the repair. I would trust this man like I would my own father. He really cares about his customers. I will always use him in the future. I would give him a ten.
04-Jul-2020
Product or service reviewed: Air conditioner
Our air conditioner stopped working on 4th of July and Bates came out and fixed even on the holiday. Amazing service and great people. We had used a different company the day before and it obviously wasn't fixed. The prices are great. Thank you so much for getting our family out of a bind. Will definitely bring using them all the time now!!
25-May-2020
Product or service reviewed: New fan motor
I am so satisfied with the honesty and fairness of this company. I would highly recommend them. When others wanted to sell me a whole new system for the commission, Bates replaces the fan motor and all is working again. This customer is spreading the word. Thank you Mr. Bates.
Melissa Garcia
Granbury Tx
29-Apr-2020
Product or service reviewed: a/c thermostat fixed
David came by and replaced thermostat which had a short. Service was great. Very knowledgeable and answered all my questions. Very Helpful. Highly recommended.
David Tate
Granbury, TExas
05-Apr-2020
Product or service reviewed: Lennox air and heater
Great experience, would recommend to everyone! Very professional but personal too which is a good balance. Not from this area so we got a few quotes and this company is far better then anyone out there!! Very happy we went w this company. Father and son came and installed it and very impressed!
24-Jan-2020
Product or service reviewed: Install and serviced
Great customer service and follow up. After a repair he even followed up a couple of days later to make sure I had no issues.
Sean Carpentiere
Granbury, Tx
31-Oct-2019
Product or service reviewed: repair
Our heater stopped working early in the morning on Halloween when the weather had quickly turned cold. The technician was very professional and polite. He identified the problem and had it fixed in less than 45 minutes! We would gladly recommended this company to anyone with heating or air conditioning issues.
18-Sep-2019
Product or service reviewed: Unit was not cooling
Fast, efficient and very reasonable on price! Highly recommend David. It was one simple part that needed replacing and he was done, start to finish, in less than 30 minutes.
07-Jun-2019
Product or service reviewed: A/C Repair
Mr. Bates came out to our home as a second opinion, we had a larger company come out and clean the A-coil which to our thought process he did a good job but two days later the system shut down completely. That company came back out and told us that the blower motor had gone out and we needed a new one which would be 600 to 800 dollars to replace it or we could spend 7 to 8 THOUSAND dollars and replace the old unit. Well we call Bates A/C & Heating and came out and found out what all had been done and then discovered that our drain line for the A-Coil was clogged which made the water from the a-coil run down on top of the blower motor and the transformer. Well come find out to us the transformer was out NOT the blower motor the fix was a whole lot cheaper than DA----- was saying and the whole problem was that the first Tech did not finish his job which cost me 2 more service charges BUT the best part is now I have an A/C Company that actually cares about the consumer. I will always use Bates A/C from now on. He is the best and has earned my trust
10-Mar-2019
Product or service reviewed: Installation of new system
David & Jason installed a new system including duct work in our older home. The were fast, friendly, and very easy to work with. We couldn't be happier with the entire process and highly recommend them.
12-Jan-2019
Product or service reviewed: Air conditioner
The bates company is Very professional, on time, and sufficient I highly recommend their services.
Carolyn Sponsky
Granbury,Texas
12-Dec-2018
Product or service reviewed: New HVAC System 15 Seer Heat Pump
I got a new units from Bates Heating, and their service was excellent, they are very professional , reasonable pricing . I highly recommend this contractor.
10-Dec-2018
Product or service reviewed: Lennox heat pump and air handler
We are so glad we chose Bates Heating and Air. They did a great job, in and out quickly, cleaned up after the job and overall very pleased.
02-Oct-2018
Product or service reviewed: ac repair
This is the 2nd time we have used Bates Heating and Air. David was very knowledgeable and did an excellent job. We are new to Granbury and we highly recommend them.
30-Jul-2018
Product or service reviewed: Duct work repair
Gene did a great job and in addition to being competent, he was a very nice person. Would highly recommend this company.
Sharon Glaser
Granbury, TX
19-Jul-2018
Product or service reviewed: AC repaired
They were fast, friendly and fair! They responded quickly, accessed the problem and fixed it and charged a fair price! I highly recommend them!
Karen Blackburn
Granbury TX
05-Jun-2018
Product or service reviewed: Thermostat
Excellent Service!
Cali Hamby
Walnut Springs, TX
22-May-2018
Product or service reviewed: Lennox Air Conditioning & Heat Pump
This has been the BEST purchase we've made in years in every way! We had a bid from another a/c company to install a unit of lesser quality for $2,000 more! Bates returned our call immediately, came within an hour to give us an estimate, and installed a HIGH QUALITY (Lennox) a/c unit with a heat pump within just four days of the bid. The installation was begun and completed in one day. We've had the unit for 3 weeks now; most days reaching 94 degrees, and everything is running perfectly. David even came by to be sure we were happy and that things were going smoothly. Could not be more satisfied and recommend this company without reservation!
21-May-2018
Product or service reviewed: AC repair
Worked me in at the end of a long day. He was very knowledgeable and efficient explaining everything he was doing and why. He fixed my AC before he left so I had very little down time. I will definitely use him again and recommend him to anyone I know needing AC work or replacement.
Carol Carpenter
Glen Rose Tx
16-May-2018
Product or service reviewed: Heat pump
Awesome service! Bates heating and air has saved us from the Texas heat. Very reasonable pricing and always willing to help us troubleshoot over the phone. Highly recommend.
07-May-2018
Product or service reviewed: Outside A/C unit repair
Repairs were quickly isolated and repaired and fresh r-22 refilled in the compressor. Service person, David, owner took the professional time to stay with the unit till it reached maximum cooling efficiency before he finished the job. Total repair time was barely over 1 hour. Very courteous and knowledgeable organization.
Mark Mondier
Granbury, Texas
02-May-2018
Product or service reviewed: Lennox A/C unit
Great service and price. David and crew do not oversell you are honest and do a great job. highly recommend them
24-Mar-2018
Product or service reviewed: Lenox A/C unit
Whipped hard for an American made A/C unit and chose David Bates and Lenox. David was helpful with information and pricing. Installation was on schedule and the unit has been in service for over 6 months. No problems. Bates did excellent job installing. New unit keeps the house comfortable. Electric bill has gone down. Thanks David
24-Feb-2018
Product or service reviewed: AC UNIT
After having our AC unit worked on twice by someone else, we called Bates Heating & Air. The owner and his technician were professional, honest, and very knowledgeable. They helped us make an educated decision as to which product would be best for our needs. They responded quickly and gave us a great price. We can't thank them enough for their excellent service! We highly recommend this company!
29-Jan-2018
Product or service reviewed: New dual fuel system
David did a great job on our new HVAC system. The installation was done in a professional and workmanlike manner. He will not quit until the job is done correctly.
19-Jan-2018
Product or service reviewed: Furnace Repair
Prompt and great service with reasonable rates. We will be calling David again if another problem comes up. Thank you David.
11-Jan-2018
Product or service reviewed: duct work
I was very happy with the service that David Bates provided when he came to check my duct work. He was very professional and solved our problem quickly. Very honest company. Would highly recommend Bates Heating and Air to anyone.
03-Jan-2018
Product or service reviewed: Furnace repair
Came to Stephenville and was very prompt and very knowledgable!!! Definetly recomend!!!
Erick Reynolds
Stephenville, TX
03-Jan-2018
Product or service reviewed: Heater repear
Fixed my electric heater unit during the winter storm at new years break. Great, quick service for Stephenville area.
28-Dec-2017
Product or service reviewed: New A/C unit
David was quick to respond to our call. He let us know what the problem was ,and the best way to solve it. He was fast and great to get along with. We could not have been happier with his service. We would refer him to ever one.
28-Dec-2017
Product or service reviewed: New A/C unit
fast and curtious
18-Dec-2017
Product or service reviewed: HVAC Repair
Bates H&A was able fix my Heater correctly (in December) after the "leading company" had worked on it and it only worked for two days. And his price was a whole lot better. Thanks Bates Heating and Air!
Jason Luman
Granbury Texas
12-Nov-2017
Product or service reviewed: AC AND HEATING
If you want honest good work David is your guy! Very good work and best rates in town, straight up with you and won't do you wrong. Highly recommend his services versus any! Always prompt and great service!!! Tom Welch
01-Nov-2017
Product or service reviewed: Furnace repair
Mr Bates arrived on time as scheduled and was able to resolve our problem with the furnace and was able to answer any questions or concerns that I had I highly recommend his service
Lorne Payne
Granbury Texas