Heater Installation: Cozy Comfort with Cutting-Edge Technology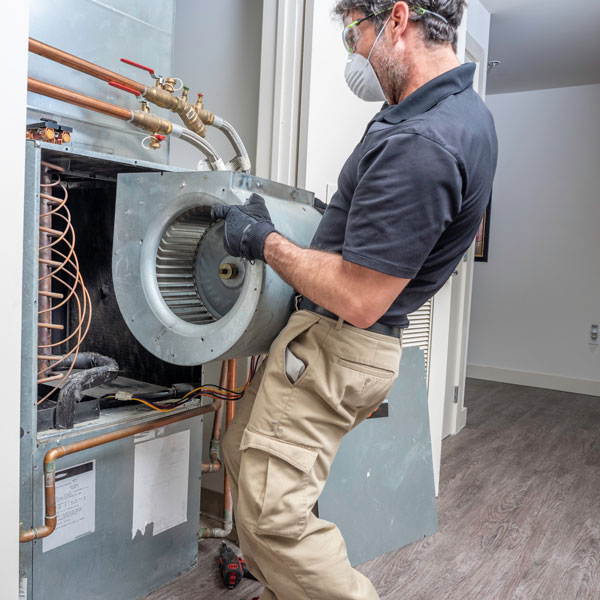 When the air turns crisp and the days grow short, a dependable heater becomes the heart of every home. As the seasons shift, you don't want to be left in the cold. If your heater seems less than enthusiastic in warding off the winter chill, we've got the solution to keep you cozy!
Our seasoned team stands ready to navigate you through the myriad options, ensuring you select a heater that perfectly balances performance, energy efficiency, and affordability.
Is It Time for a New Heater?
Deciding whether to mend an old heater or welcome a modern one into your home can be daunting. Many homeowners grapple with whether to stick to the familiar or opt for the latest in heating tech. To help:
Lifespan of the Device: A typical heater can serve faithfully for 15-20 years. If yours is nearing that mark, expect potential hiccups and rising energy costs.
Repeated Repairs: If your heater seems to be more in the repair shop than heating your home, age might be catching up with it. Older models can often require frequent servicing.
Cost Implications: When the accumulated repair bills start nearing or surpassing half the cost of a brand-new heater, it's time to think of replacing.
Performance Setbacks: Uneven heating or a noticeable uptick in energy expenses might indicate your heater's dwindling efficiency.
Elevate Your Heating Journey
Making the switch to a state-of-the-art heater brings along myriad benefits that outdated models simply can't rival:
Adaptive Speed Fans: Modern heaters can modify their speed to maintain a steady, cozy temperature throughout your living space.
Tax Incentives: Many of today's heaters, given their impressive energy efficiency, can land homeowners valuable tax breaks, applauding their eco-conscious decisions.
Bill Reduction: High-efficiency heaters shine in their ability to minimize monthly bills. By optimizing heat delivery, they make certain that no energy is wasted, trimming down needless expenses.
An initial outlay in a premier heater is quickly justified with unerring comfort, eco-friendliness, and trimmed-down heating bills.
Ready for Toasty Days Ahead?
Don't get caught shivering! Reach out now, and let's embark on the path to a snug, efficient, and technologically advanced heating experience!
Contact us today at:
Bates Heating and Air
1423 N Plaza Dr, Granbury, TX 76048
(817) 894-5884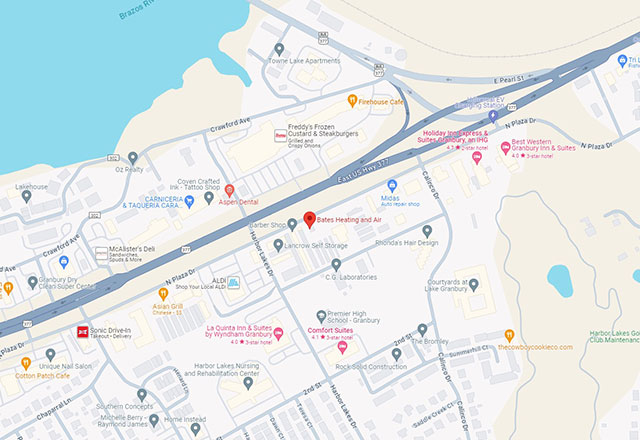 Location of Bates Heating and Air