Your AC Repair Solution at Every Turn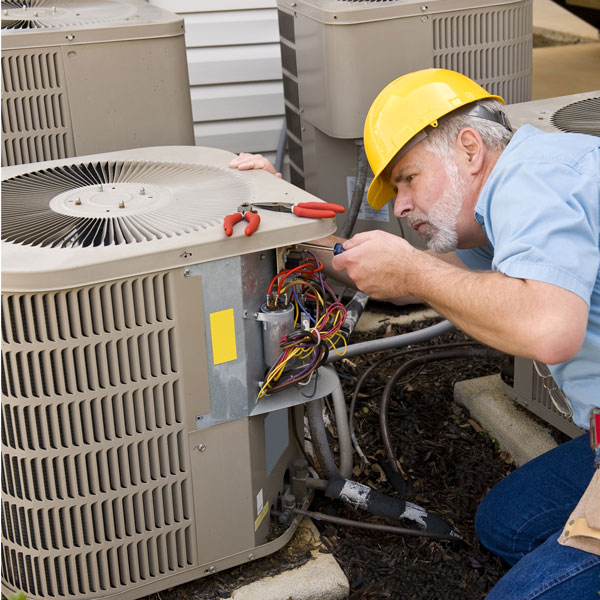 An AC malfunction isn't just about the rising temperatures; it's about the myriad challenges a faltering cooling system can induce. It's no secret – breakdowns happen when we least expect and desire them. From sudden shifts in temperature and humidity posing health hazards to allergen spikes causing discomfort, there's a wide spectrum of troubles a non-operational AC can instigate. Issues such as:
Respiratory concerns from humidity and temperature fluctuations.
Allergic reactions due to airborne contaminants.
Disturbed sleep owing to uneasy home temperatures.
Rising repair costs or even a complete system overhaul due to ignored minor glitches.
Accelerated mold growth in high humidity, jeopardizing health further.
This emphasizes the criticality of a reliable HVAC contractor like us – always on standby to ensure your sanctum remains comfortable, especially when the mercury soars.
No Room for Half Measures in Repairs
Your cooling system's efficiency and longevity hinge upon the quality and completeness of its repairs. It's not just about a quick fix but mending the core issue. Temporary solutions can only amplify the problem, translating to:
Escalating repair costs in the future.
Repeated visits due to unresolved core issues.
Premature system failures – necessitating a whole new HVAC unit sooner than anticipated.
Guaranteed Comfort Restoration
Our technicians come armed with extensive training and a commitment to ensuring every repair is both comprehensive and effective. Ensuring your home's climate remains optimal, comfortable, and health-friendly is our top priority.
Should you sense your AC isn't delivering its best, our team promises a swift return to optimal comfort. With our meticulous diagnostic process and precision-driven repairs, you'll soon forget there was ever a problem.
In the world of HVAC, timely interventions are key. Procrastination can jeopardize both comfort and health. Reach out to our expert technicians today, and let us elevate the performance and longevity of your AC system!
Contact us today at:
Bates Heating and Air
1423 N Plaza Dr, Granbury, TX 76048
(817) 894-5884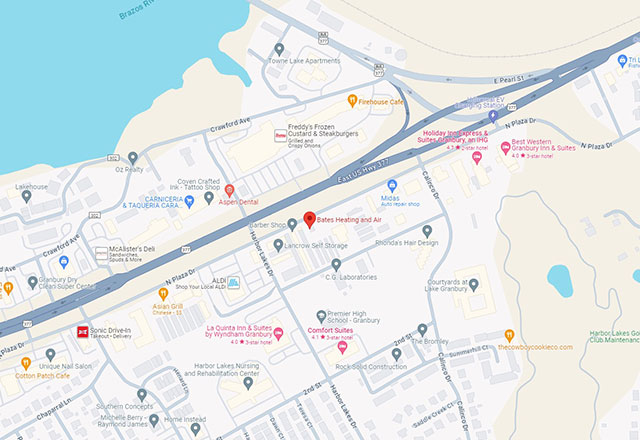 Location of Bates Heating and Air